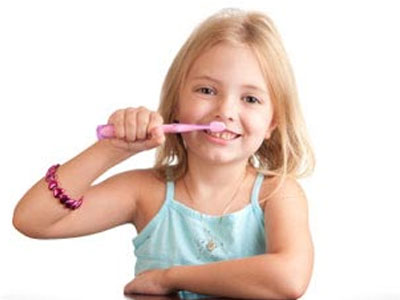 Congratulations on making a first appointment for your child!
Getting an early start in regular dental care is an important step on the road to teaching your child healthy lifetime habits. It is important that your child establishes a dental home by age one. Establishing a dental home from an early age allows your child to feel more comfortable at the dentist and have fun.
You can relax…we are specialists in dentistry for children and our office was designed with children in mind. From our children's play area in our reception room to the video game arcade, our beautiful office radiates a warm and friendly atmosphere that helps dispel the normal fears your child may have about any new experience such as going to the dentist for the first time.
Every visit is unique, but here is what you can expect with your child's first visit:
Meeting Dr. Kitsos and her staff
Dr. Kitsos will review your child's medical history and perform a thorough oral examination and evaluate the teeth, gums, bite and dental development
Your child's teeth are professionally cleaned to remove plaque, stains and tartar
Fluoride, a mineral that is effective in preventing cavities is applied to the teeth
Dental X-rays are taken for diagnostic purposes (only as needed) – We follow the guidelines from the American Academy of Pediatric Dentistry and American Dental Association
Teeth brushing, flossing and diet are reviewed with the child and parent
If your child requires further dental treatment, a treatment plan is presented to you at this visit
Generally, treatment such as fillings and sealants will not start until the second appointment

It is also very important to note that you should inform your child about their first dental visit and try to refrain from using negative words. Allow the dentist and her staff to explain the procedure and what will happen at the visit.
We look forward to meeting you and your child for your first appointment!